BEST CONVENTION HOTELS IN INDIA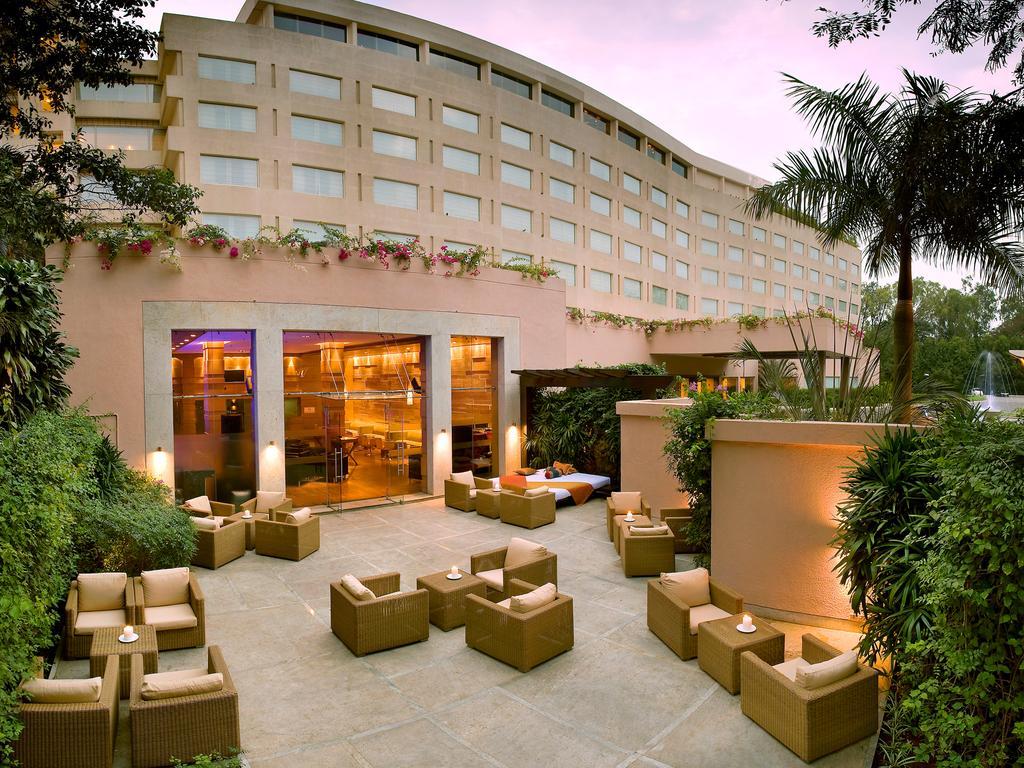 Luxurious hotels and exquisite convention centers play a significant role in international business meetings and conferences. Listed below are some of the excellent convention hotels in India that are lavishly awesome and hold the Indian antiquity.

India is developing day by day and is achieving greater positions in the world. International companies are opening their offices here introducing new advancements and technologies. Business meetings, conferences, and events happen on a regular basis. We list down some of the best convention hotels for MICE delegates to have the lavish and deluxe meetings in India.
1.
The Leela Ambience Convention Hotel
Location: Delhi

Brand: Leela Palaces

It is one of the largest luxury hotels in India. With over 70,000 sq. ft. of multi-purpose meeting and banqueting space, it offers exquisite 5-star facilities, exclusive guest rooms, boardrooms, meeting rooms, and magnificent ballrooms One with pillar-less space can hold 5000 guests and over 3000 guests in theatre style.
Attractions: Qutub Minar, Red Fort, etc.
Total area: 70,000 sq. ft.
2. The Lalit Ashok Hotel
Location: Bangalore, Karnataka

Brand: The Lalit Hotels
If you are looking for some exotic décor with Bangalore antiquity in a hotel, The Lalit Ashok hotel comes out to be the best choice. The Lalit Hotel privileges and extensive facilities are popular in Bangalore. Grand ballrooms, boardrooms, and Lalit Gardens for outdooring.
Attractions: Bangalore Palace, Jama Masjid, Tipu Sultan Palace
Total area: 59,000 sq. ft.
3. Novotel Hyderabad Airport Hotel
Location: Hyderabad, Telangana
Brand: Novotel
With signature ballrooms, landscaped gardens, banquet halls and meeting-rooms, Novotel facilitates you with top-rated services. The hotel also holds magnificent ballrooms, which complements the best meetings venue.
Attractions: Ramoji Film City, Charminar, Hussain - Sagar Lake.
Total area: 71, 139 sq. ft.
4. Grand Hyatt
Location: Mumbai, Maharashtra
Brand: Hyatt Hotels
The hotel offers one of the largest meeting and conference spaces in Mumbai. Coupled with landscape green gardens, the name tops the list of all international organizations and businesses for conducting events.
Attractions: Bandstand, The Gateway of India, Haji Ali shrine
Total area: 81,896 sq. ft.
5. J W Marriott Hotel
Location: Pune, Maharashtra
Brand: Marriott International
It is an ideal destination for business conferences and meetings. With the total event space of 19,127 sq. ft., the venue can hold almost 2000 delegates with premier event rooms, pillar-free ballroom and meeting space. It is best for small meetings to larger business conferences.
Attractions: Rajiv Gandhi zoo, Japalouppe - Horse Riding, National Defence Academy.
Total area: Nearly 40,000 sq. ft.
6. Hyatt Regency
Location: Ahmedabad, Gujrat
Brand: Hyatt Hotels
Hyatt Regency provides an ultimate location for business meetings and conferences, nationally and internationally. Guests are approached and received with elegance with 5-star services and facilities. It provides flexible meeting rooms along with innovative and modern technology.
Attractions: Akshardham Temple, Siddi Saiyyed Jali, Gir National Park, Great Rann of Kutch
Total area: Nearly 14,000 sq. ft. of meeting space
7. Goa Marriott Resort
Location: Panaji, Goa
Brand: Marriott International
This hotel holds the beauty of Goa and accommodates nature for the MICE industry. It has event rooms, breakout rooms, ballrooms, and guest rooms, which makes it the best choice as a convention hotel. There is flexible indoor event space and lush green lawns in the center of Panaji.
Attractions: Arabian Sea, Panaji local area
Total area: 14,000 sq. ft. of event space
8. Fairmont Jaipur
Location: Jaipur, Rajasthan
Brand: Accor Hotels
The hotel showcases the royal heritage of Mughals and Rajput imperials yet provides a vivacious site for the MICE industry. With luxury and fine services, the royal destination invites you with a sense of classic heritage. This magnificent and grand hotel literally stands out with ultimate facilities and intricate architecture.
Attractions: Aravalli Hills, Hawa Mahal, Amber Fort
Meeting Area: 90,000 sq. ft.
9. ITC Grand Chola
Location: Chennai, Tamil Nadu
Brand: Starwood Hotels Group
ITC Grand Chola offers the best-in-class space for hosting meetings, conferences and larger exhibitions. It includes meeting rooms, banquet halls and conference rooms with pillar-free indoor event space. This hotel is a florid and a deluxe statue of Southern India's greatest empires and formal conventional area.
Attractions: Guindy National Park, Chennai Snake Park Trust, Arulmigu Karaneeswarar Temple.
Exhibit area: 27,000 sq. ft.
10. Indore Marriott
Location: Indore, Madhya Pradesh
Brand: Marriott International
Indore Marriott is a smart choice to conduct business meetings and conferences in Indore. With the capacity of holding more than 3000 delegates in the event space, it comes up with innovative services with the best of Marriott's facilities. It consists of several event rooms, breakout rooms and guest rooms needed for every convention at times.
Attractions: Indore Zoo, Annapurna Temple, Lal Bagh Palace
Event area: 39,385 sq. ft.
These hotels symbolize state-of-the-art space and creates a formal environment for international business meetings. One can find the modern intricacy with a delicate touch of rich Indian culture.
Hashtags:
#india #mice #meetings #conventionhotels #convention #events #business #businessevents #businesstourism #tourism #businessmeetings #incentives #exhibition #delhi #mumbai #pune #maharashtra #bangalore #chennai #indore #goa #jaipur #hyderabad #ahmedabad #gujrat #madhyapradesh #telangana #marriotthotels #jwmarriott #hyattregency #accorhotels #itc #fairmont #tamilnadu #world #culture #people #rajasthan #starwoodhotels #novotel #luxury
Published on: March,2021
Image source: Internet