Crypto Currency & Tourism & Hospitality Industry - For New Millennials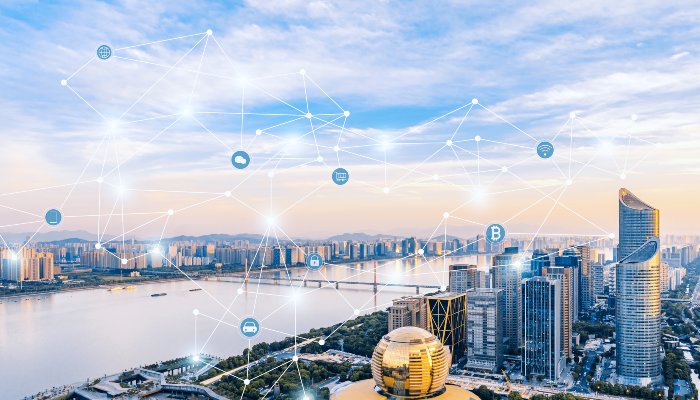 Cryptocurrency for tourism refers to using bitcoin or other cryptocurrencies as a means of exchange for hotels, flights and other travel-related expenses when travelling abroad. This makes sense because it is now extremely popular with the youth of the nation. For a long time now, cryptocurrency has been growing at an unbelievably fast pace. Given that, the use cases for consumers have also increased with regard to cryptocurrency in sectors like travel and tourism. Blockchain-based solutions have been around for some time now and many are aiming to take care of travellers' main pains. Crypto can now be used to pay off your bills for your hotel accommodation, travel packages, shopping and transport. For example, Accenture recently partnered with WEF to launch the Known Traveler Digital Identity System. Through this blockchain, all input data is collected and hosted from frequent international travellers for their next customs declaration and clearance experience.
India records the second-highest number of cryptocurrency users around the world with an estimated 115 million crypto users which represents around 15% of the Indian population aged between 18 and 60. Millennials and the newer generations are extremely technologically savvy, which has paved the way for crypto to bloom even more rapidly. They are aware of how it is helping them learn, invest and earn a handsome amount of money. Millennials have been able to possess high disposable income, which leads them to have the affording urge to travel freely and experience luxury stays and travels. Likewise, the key to attracting increasingly growing demographics is enabling crypto payments. The number of crypto millionaires increased dramatically and many of them expressed a desire to spend their money on travel experiences. In particular, it was their will to spend their earned fortune on luxury travel with personalized services.
Consumers are gradually starting to understand what blockchain and cryptocurrency are and the benefits it provides. Using blockchain, people can have more control of the personal data they share and make sure that no one else tampers with it. That's also worth considering for any innovative & creative customer loyalty or recognition program they might have in mind. Even though the majority of people like the concept of crypto, it is not meant to take over the role of the traditional cash system, rather it is expected to co-exist.
In January, Brian Chesky, the CEO of Airbnb, hit Twitter to survey the company's followers on what the company should launch this year. The result? Unsurprisingly, what came out on top of the list was being able to pay for bookings in crypto.
Many startups and entrepreneurs have shifted their focus to cryptocurrency and are trying to understand the whole concept of it. With that said, they are investing their time, money and effort in it to make cryptocurrency the base of their primary business exchange. Companies like AirBaltic, Expedia, Travel by Bit, etc are openly accepting cryptocurrency as their means of monetary exchange.
Abigail Pierrepont Johnson is an American billionaire businesswoman who had once said, "I love this stuff - bitcoin, Ethereum, blockchain technology - and what the future holds". Her statement not only suggests the surprises the world of crypto has in store for people but also the fact that this industry is to grow in the future and take over anything and everything.
Companies like Accenture, Expedia, Priceline, and TravelChain have fervently integrated blockchain technology and cryptocurrency into their travel business ecosystem. They are improving key aspects of the travel ecosystem and establishing blockchain's place in the industry.
The industry of crypto and blockchain is so massive that one can only imagine the gateways it has opened to umpteen number of opportunities for everyone with relevant skills. The integration of crypto and blockchain into the tourism sector may have a long way to go, but its progress has certainly been very promising.
#cryptocurrency #bitcoin #crypto #blockchain #ethereum #Investing #millennials

Published on: August 2022
Image Source: Internet