How to plan your Successful Virtual Events?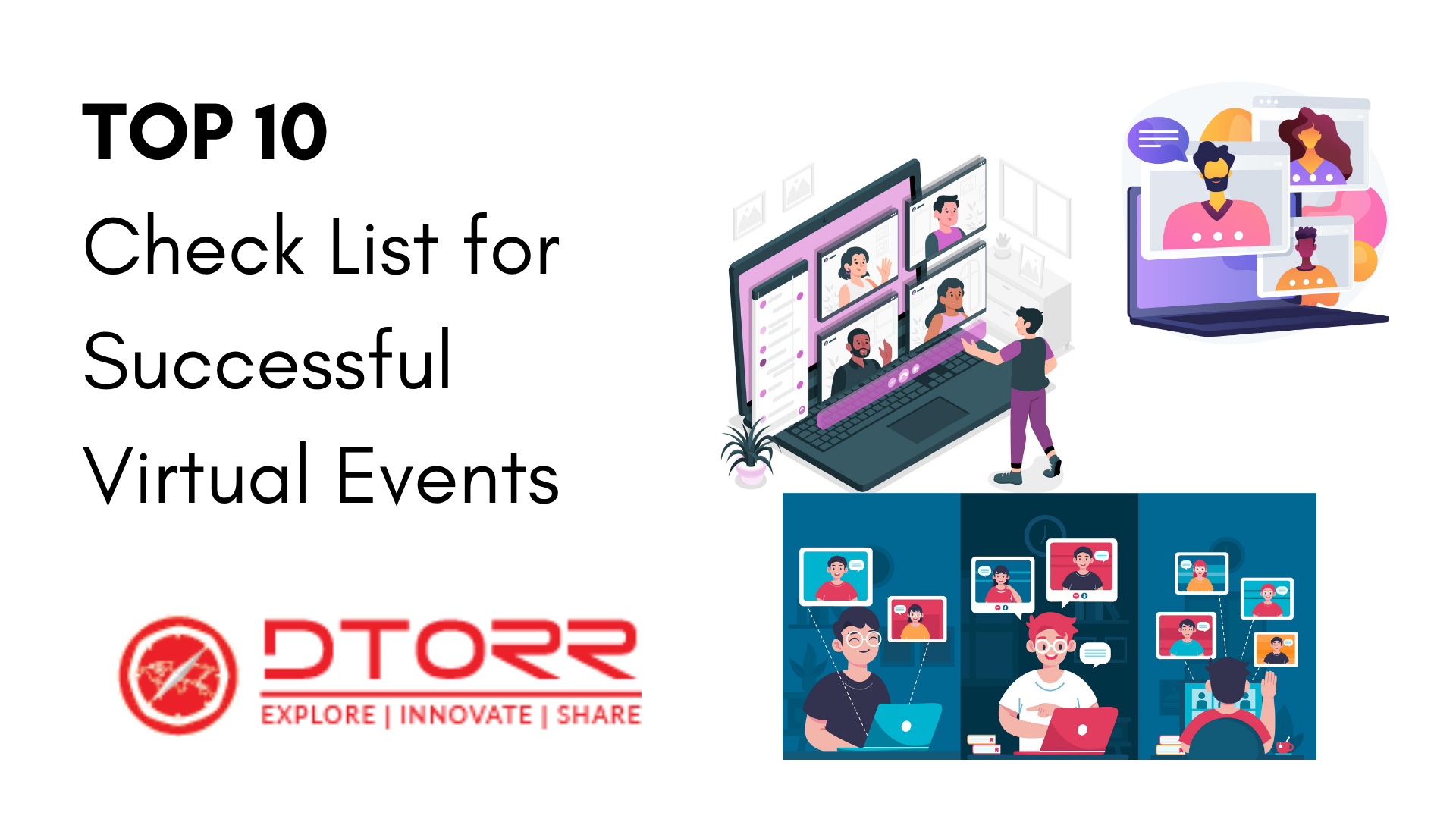 Top 10 Checklists – When planning a Digital Event?
What are Digital Events?
A digital event is people gathering together where some or all of the attendees are not physically in the same location but are connected in a common space.
During a global pandemic, event professionals everywhere scrambled to pivot to virtual events, researching how to plan a virtual conference event professionals did what they do best and found a way to push events forward. Event marketing plays a large role in achieving business goals, supports the business in building relations.
At the beginning of 2019, virtual events were not on anyone's radar. But nowadays it has become an on-demand deliverable for businesses to plan Digital Events as one of the key activities for brand awareness and education.
Here are the Top 10 Checklists for Planning & Executing a Successful Digital Event
Defining Organizations Goals & Objectives and streamlining with events Agenda
Identifying your Target Audience
Examine your Content & Deliverables
Outline Budget & Expenses
Select Technology Providers
Virtual Content Creation + Production
Marketing + Social Media + Resource Researching
Determine the user experience
Define Success Metrics
Measuring [Key Performance Indicators(KPIs) + Return on Investment(ROIs)]
Top Technology Platforms for Virtual Events
Some of the organizations to get your certifications for Digital Event Stratergist
Global Virtual Events market size was valued at $77.98 billion in 2019 and is projected to hit the $404 billion-plus mark and grow at a CAGR of 23.2% from 2020 to 2027.
Always remember – "Content is the KING"
Published on: Dec,2021
Image source: Internet