India is building Tallest Railway Bridge in the world - Must know Fact sheet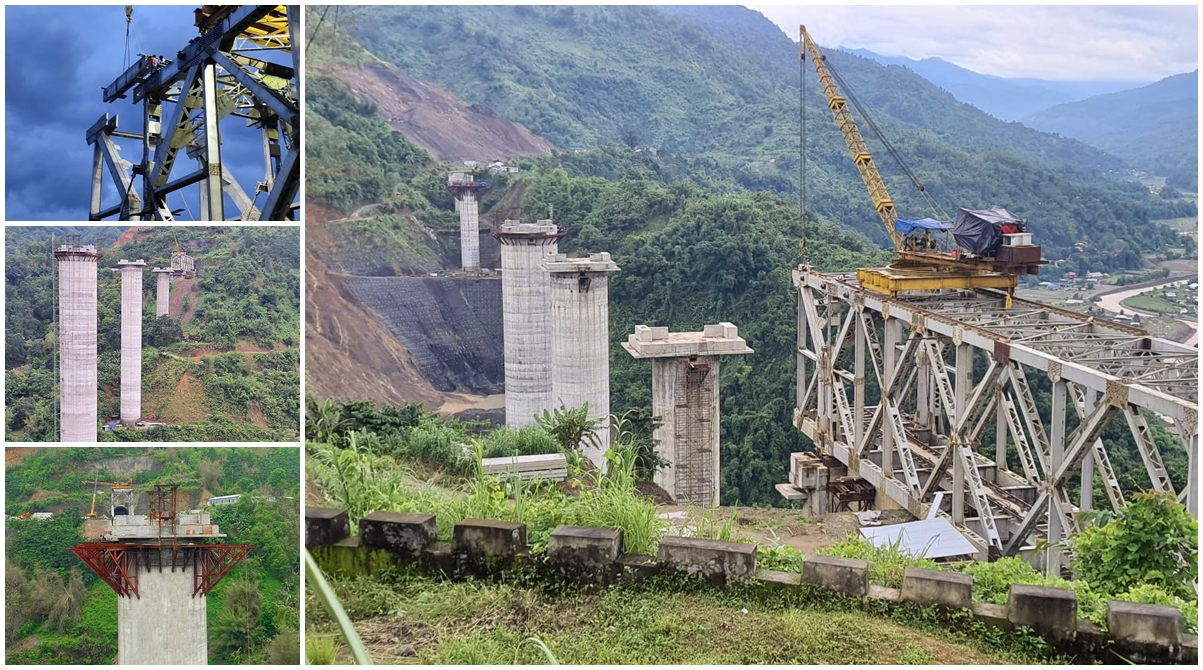 The Indian Railway is constructing the world's tallest bridge pier in the state of Manipur which is a part of the 111 km long Jiribam-Imphal railway project. The bridge is being constructed near Noney which will become the tallest girder rail bridge in the world. At 141 meters, the bridge over river Iring will be as high as two Qutub Minar's stacked on top of each other. It is an engineering marvel because it will surpass the existing record of 139 meters of the Mala - Rijeka viaduct, Montenegro in Europe. On the 75th Independence Day, Indian Railway celebrated the day by flying the Tricolour atop the Noney Bridge in Manipur.
The bridge is a part of the Jiribam-Tupul-Imphal new BG line project (111 Km). The total length of the bridge will be 703 meters. The piers of the bridge are constructed using hydraulic augers, the tall piers needed a specially designed "slip-form technique" to ensure efficient and continual construction. The project was taken up in 2008 and was declared a National Project. It involves the construction of 148 bridges & 45 tunnels, of which tunnel No. 12 is 11.55-km long, making it India's longest tunnel.
Sandeep Sharma, Chief Engineer of the project informed that the 111 km project consists of 61 per cent of tunnels. According to the Chief Engineer, the total anticipated cost of the bridge is ₹374 crore. Chenab bridge is the biggest civil-engineering challenge faced by any railway project in India's recent history before the arrival of Manipur's railway bridge. It is a concrete arch bridge constructed between Bakkal and Kauri in the Reasi district of Jammu and Kashmir. The great designs and marvels of the architecture of the bridge are sure to be one of the hot spots in the coming future. It aims to connect the railway lines in all parts of the nation.
#75Independenceday #Indian #Railway #World'stallestbridge #Manipur #Tourism
Published on: December 2022
Image Source: Internet