Need for Craft Awareness Program for Local Artisans and Culture?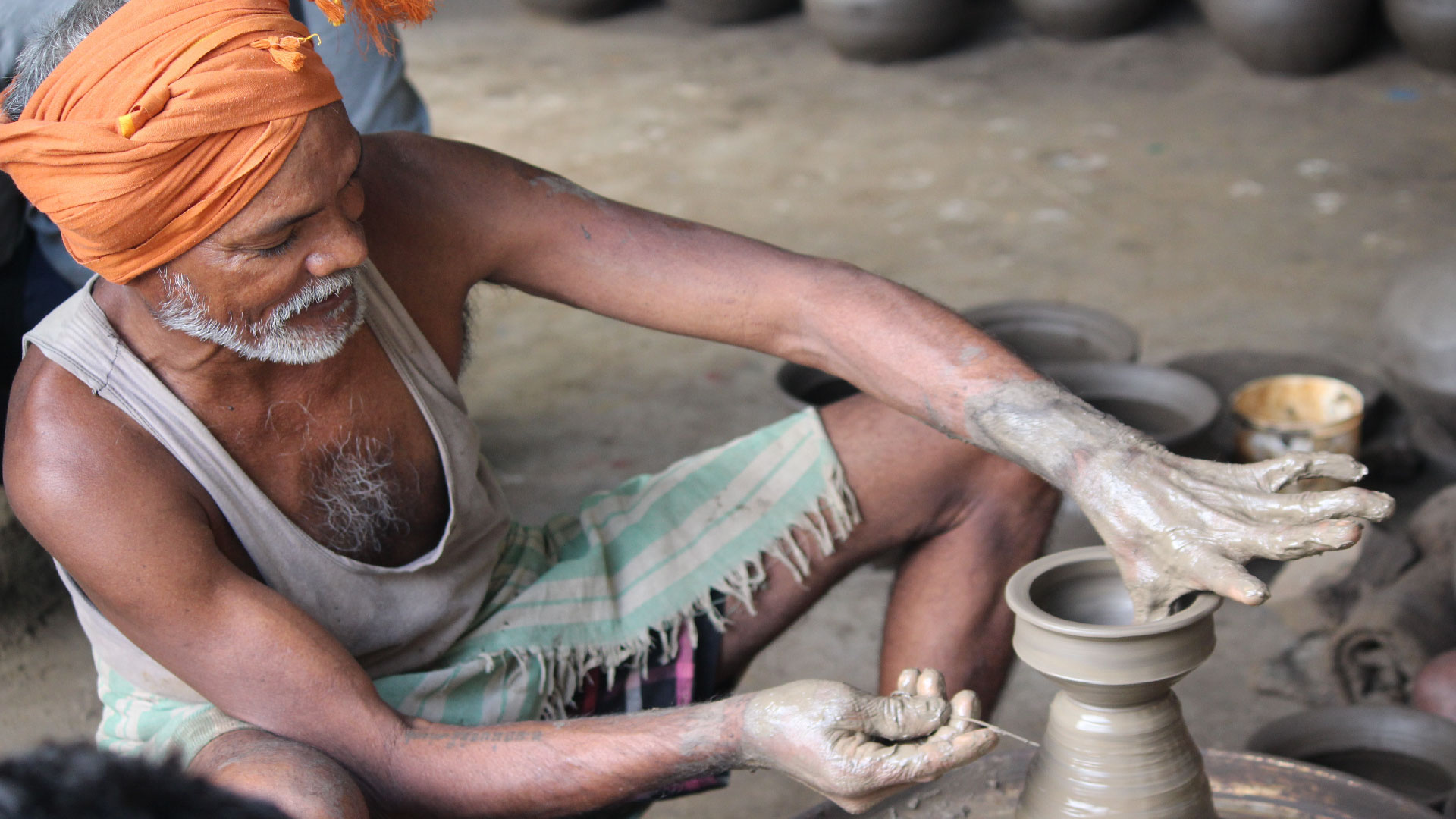 Local Craft culture in India is a beautifully melded product of centuries of historically known empires. The Craft we see today is being practiced in a fast, competing, capitalistic environment where machine-based industries have attempted their best chance to overpower Local artisans and their Craft. However, the unmatched quality, authenticity of the crafts, and hours of hard work of artisans have managed to keep the crafts alive.

A Statistical Approach:
Local Craft and Artisans can be seen diminishing in various sectors and states of India. According to a government official, India is home to 7 million artisans but other sources state that the numbers could be as high as 200 million while the handicrafts sector is one of the largest accounting employment generators. This is because their work often comes under an unorganized sector and is unaccounted for, whereas approximately 3000 indigenous crafts have been continuously being practiced for years in the country. Though, the unfortunate part of the modern-day is that the numbers of local artisans are subsequently decreasing at a rate of 30%, due to the inability to match fast-paced, on edge modern industries.
Value of Local Art and Craft for Any Culture:
Local art and crafts have been popularised and valued since the Iron age. The history of any culture or society is built on the foundation of preceding crafts, traditional arts, and scriptures. Local art acts as a framework of social structure as it is the only archaeological substance and values engraved by the ancestors for their succeeding generations.
Vanishing of historically Local Crafts due to modern-day lifestyle:
Today, in this fast-paced, rat-race world, it's becoming harder for any local arts and crafts to sustain. People are looking for budgeted, fast, machine polished, and modern aesthetics over traditional crafts, largely because the time required to make handmade artwork is quite a lot, thus the cost is higher than machine-produced products. Because of industrialization, most local artisans have to shut down their work, thus resulting in a decline of almost 30%.
Need of Support to the Artisans Community:
India is known for its diversified culture and the local art that represents it. Being ignorant of the culture by not valuing the local craft that brought us up is bluntly disrespectful.
To support the local artisans by buying their handcrafted products from them at their price without bargaining to push 'vocal for local' and more importantly to be aware of the government established schemes and programs to promote local artisans and their crafts.
There are various other ways to support them, promote their artwork on social media, and teach them about the importance of using technology and using digital media for their benefit. Aware artisans about business-to-business models to sell their crafts as a safe space to find their buyers.
Conserving local art for a sustainable future:
Why is it essential for us to conserve local art today? The answer is simple, to sustain future generations because the local handicrafts act as evidence of the diversified culture and traditions that India has always had. People are now aware of the significance of sustaining local crafts for the future as an effect of government initiatives.
Government Schemes and Promotion of Local Handicrafts and Artisans:
The government has taken several essential initiatives for local handicrafts of India and reduced the cheap purchasing of products imported from different countries such as China. Many fruitful initiatives by the government would benefit local artisans and handicrafts such as:
National Handicrafts Development Program to exempt imports of duty-free items to boost this sector on a large scale.
Ambedkar Hastshilp Vikas Yojana which is a subsection of Dastkar Shashktikaran Yojana aims to empower artisans by introducing them to self-help groups to support themselves financially.
Mega Cluster Scheme to empower artisans by increasing handicrafts industries and expanding product chains to generate employment.
Marketing Support and Service Scheme to help artisans by providing them with financial assistance to domestically market their products.
The research and Development Scheme was established by the government to study the gathered feedback obtained through artisans and customers to learn more about increasing handicrafts, local art, and aesthetics in the country.
Conclusion:
The significance of promoting local artisans and their crafts is easily understandable by most people but the way we can show our support at the grassroots level is by fundamentally practicing vocal for locals in our daily life. This will not only help artisans and their crafts to grow but will also help India as a nation to sustain its diversified cultural heritage.
Published on: April 2022
Image Source: Internet