SOUTH AMERICA TO BECOME HUB FOR MICE INDUSTRY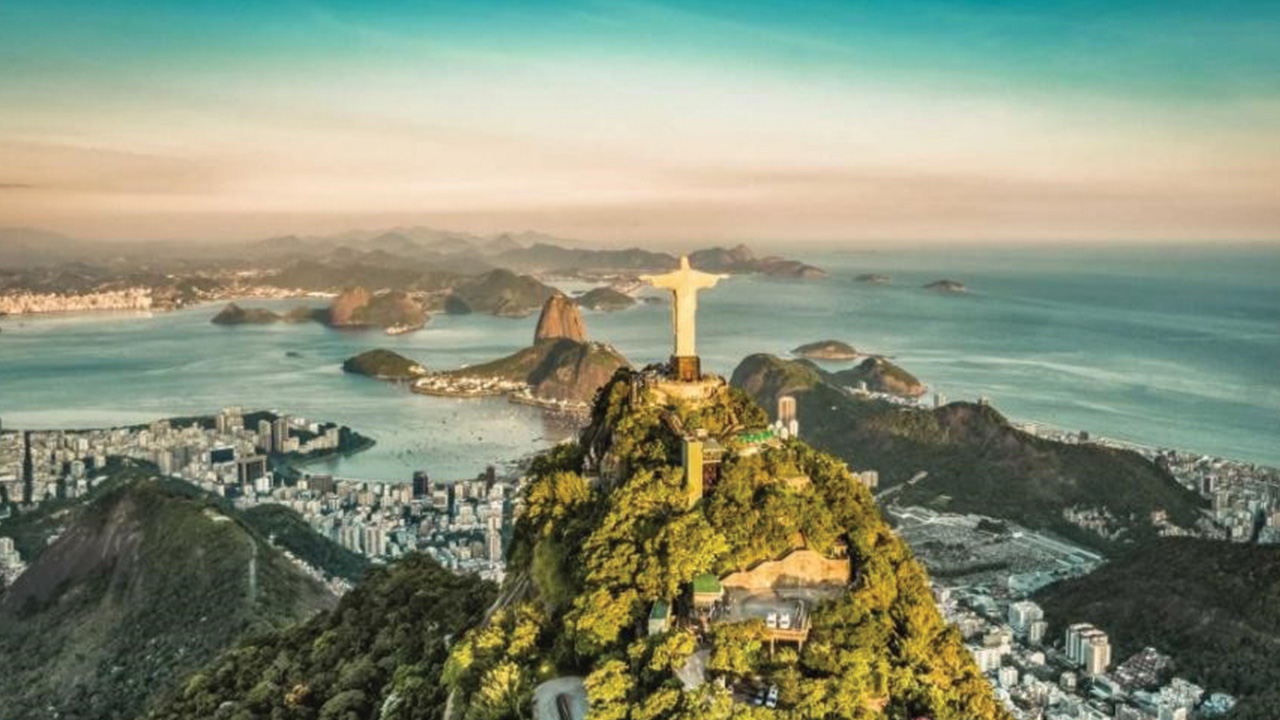 South America is seen to be one of the fastest-growing continents of the world in the MICE industry. This region has enormous potential for the meetings and events industry because of better infrastructure. The continent consists of high business tourism infrastructure, big capacity convention centres and high-end hotel networks.
The major countries of South America are emerging as one of the popular MICE destinations in the world and are contributing to the rapid increase of the national economy with the best business travelling facilities. Regions, like Rio de Janerio and São Paulo in Brazil, Mexico City in Mexico, Bogotá and Cartagena de Indias in Colombia and Buenos Aires in Argentina, are putting up huge efforts to attract business travellers from across the globe.
1. BRAZIL
Brazil is one of the most attractive countries of the South American continent. Business tourism is the second biggest factor in Brazil for attracting foreign tourists to the region. Over 25.6% of tourists come to Brazil for business events and meetings. Modernization of almost 11 convention centres attracts international brands and has improved the International Congress and Convention Association (ICCA) rank with 7th place in the global rankings. The cities, like São Paulo and Rio de Janerio, account to the larger segment of delegates and development sector in Brazil.
2. MEXICO
Mexico represents almost half of the MICE tourism in South America. It experiences 44.3% of business travellers at a regional and local level. The country has numerous beautiful and lavish event venues depicting the rich culture of Mexico. Mexico is ranked third in Latin America, fifth in the Americas and 21st globally in MICE world. Mexico provides an ideal location for meetings and incentives and is perfect in connectivity, affordability, great infrastructure and full-grown supply chain. In the coming month of May 2020, IBTM Americas, the IBTM event of combined countries of America and Latin America, is going to be hosted by the Mexico City of Mexico.
3. COLOMBIA
Colombia has some negative points, such as internal political conflicts and drug trade, but is gradually making its place in the global rankings of MICE destinations with the cities of Bogotá and Cartagena de Indias. These cities are excellent in their own with popular individual convention centres (Agorá Bogotá Convention Centre and Carta gena de Indias Convention Centre). The positive point for Colombia is the zero requirements of Visas for the US and the best connectivity via air from all over the world. Colombia has been placed in the top 30 MICE destinations, outranking Russia, New Zealand, Chile and South Africa. EXPO Latin America will be hosted by Colombia in 2020, 2021 and 2022.
4. ARGENTINA
Buenos Aires of Argentina is an absolutely ideal location for MICE industry in Latin America with over three Convention Centres and almost 500 business events venues. It is one of the best cities and is considered to be the most livable city in South America. There is an increase in international air connectivity in Buenos Aires, which has carved the way for it to become the leading convention city. There is a wide range of accommodation coupled with luxury hotels, chic boutique hotels and some other international brands residing as landmarks of the country.
The new and renovated regions are coming out as landmarks in South America, which are becoming evident in the region's development. Despite economic uncertainty and political instability, various international companies are considering the growth of Latin America in the MICE industry. There are many obstacles and challenges in front of Latin America to recover from but it has achieved a lead on the MICE platform, which is surely a remarkable success on the globe.
Published on: Aug,2019
Image source: Internet