TOP 10 PODCASTS TO LISTEN IF YOU ARE IN MICE INDUSTRY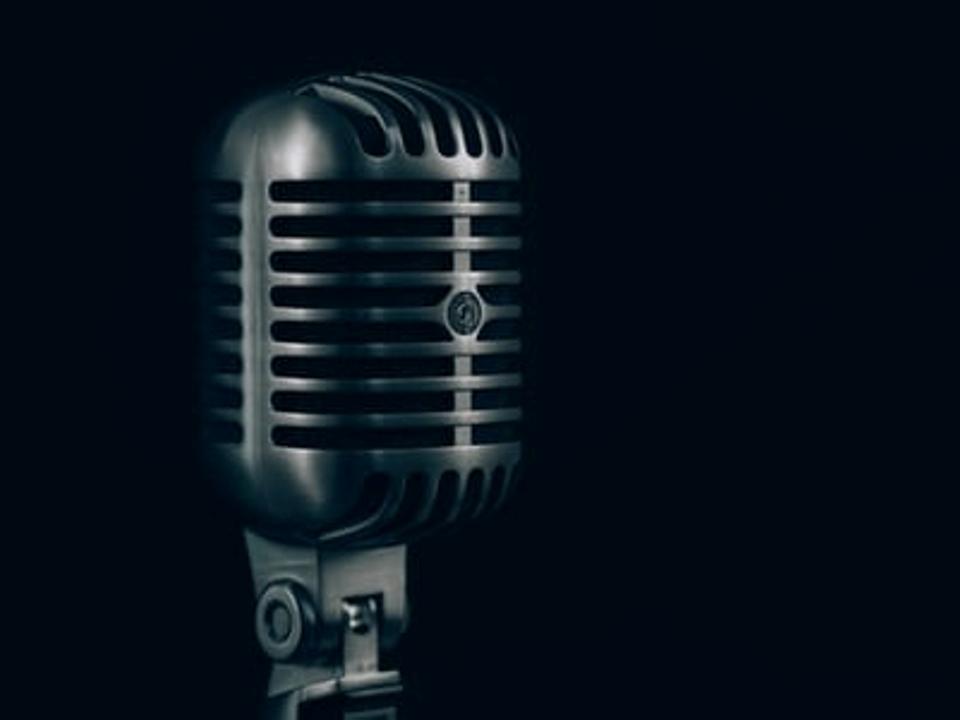 Listed are some of the best event podcasts to listen, if you are connected to the MICE industry:-

Though Meetings and Event professionals have already accepted social media for promotion and knowledge. Event podcasts play a significant role in reaching to more number of people through various audio-visuals, video casts and many other forms.
Here are the top 10 event podcast for the MICE industry professionals.
1. IN-PERSON PODCAST, NEW YORK (WEEKLY)
IN-PERSON Podcast depicts the stories behind powerful events and meetings in the MICE industry. The podcast is a huge treasure for the event organizers and meetings professionals in global events and the MICE industries. It helps in shaping the media through discussing a range of topics of event community, personalization and many more. It has worked with various event professionals such as IMEX, IBM, Intel, SWSW,etc. It is provided by Bizzabo.
2. MEETINGS PODCAST, SAN FRANCISCO (DAILY)
Meetings Podcast, hosted by Mike McAllen, works as a significant medium to know and understand about event management, event logistics, event planning, AV assistance, event speakers and many more. It shares insights and resources about meetings and conventions around the globe. Mike has worked with major associations such as IMEX, PCMA, CIC and ASAE.
3. EVENTFUL: THE PODCAST FOR MEETINGS PROFESSIONALS, SECAUCUS (WEEKLY)
Hosted by Northstar Meetings Group, Eventful comes above with some of the most prudent and timely topics of the meetings industry. Insightful conversations coupled with acquainted conversations and editorial coverage of MICE news and reports make it one of the best podcast to listen.

4. TECHSYTALK UNSCRIPTED, NEW YORK (BIWEEKLY)
Techsytalk Unscripted is co-hosted by Liz King and Ed Wagaba who carries some of the best-unfiltered conversations with fun and infotainment. It focuses on the scenes behind Meetings Industry. One can find insightful interviews and trending talks with Techsytalk unscripted.
5. EVENT TECH PODCAST, NEW YORK (WEEKLY)
Event Tech Podcast introduces you with the latest and most innovative technologies seen in the Events and Meetings industry. It is hosted by Brandt Kruger of Event Technology Consulting and Will Curran of Endless Events. You can find entertaining and educational talks about Artificial Intelligence, Augmented Reality, Event applications and Event AV.
6. EVENT INDUSTRY NEWS PODCAST, UNITED KINGDOM (WEEKLY)
Event Industry News Podcast discusses a range of topics such as event management on global events. This European-based podcast is hosted by James Dickson from UK-based publisher Event Industry News. This podcast has weekly conversations with various event organizers around the world.
7. MEETINGS TODAY PODCAST, UNITED STATES (WEEKLY)
If you are searching for some raw, candid conversations between the meetings industry's most powerful and influential women, Meetings Today podcast comes out as the best choice. Hosted by Courtney Stanley, it scrutinizes the important issues faced by women in Meetings Industry. These fierce talks of bright women will motivate you with their stores of hard work, affliction and heroism.
8. TALKING TOURISM, TASMANIA,UNITED STATES (WEEKLY)
Talking Tourism is all about smattered talks and conversations about tourism and business with some of the brightest minds around the world. It has two episode types: Expert Series, which has business professionals sharing their expertise and perceptions about issues and challenges in business tourism; and Champion Tales, which talks about magnificent tales of legendary personalities of tourism.
9. PHL DIVERSITY PODCAST, PENNSYLVANIA (MONTHLY)
It is a division of Philadelphia Convention and Visitors Bureau (PHLCVB), which shows brief insights, views and opinions from hospitality and business tourism professionals. You can find various talks with Meetings and Convention Leaders discussing hospitality, tourism and diversity.
10. TRAVEL WISCONSIN, WISCONSIN, USA (WEEKLY)
Powered by EW Scripps Company, Travel Wisconsin tells you about hotels, trips, events and attractions. It shares newer ways and ideas to have fun. You can find them on WTMJ's Radio Wisconsin afternoon.
These podcasts provide you with a range of ideas and expertise through learning and understanding the MICE in a lucrative manner. These event podcasts keep you up-to-date, provides you with best event management strategies, fresher perspectives and a triumphant success in MICE career.
Hashtags:

#miceindustry #meetings #incentive #convention #exhibitions #businesstourism #hospitality #diversity #tourism #imex #pcma #sxsw #asae #ibm #unitedstates #USA #newyork #tasmania #australia #california #newjersey #wisconsin #intel #bizzabo #unitedkingdom #events #eventpodcasts #in-person #eventtech #technology #arrtificialintelligence #augmentedreality #eventAV #travel business #businesstravel #philadelphia #meetingsprofessionals #event organizers #eventprofessionals
Twitter Handles:
@NorthstarMtgs @meetingspodcast @eventtechcast @meetingstoday @TravelWI @lizkingevents @Bizzabo
Published on: June,2021
Image source: Internet