TOP CONVENTION CITIES IN INDIA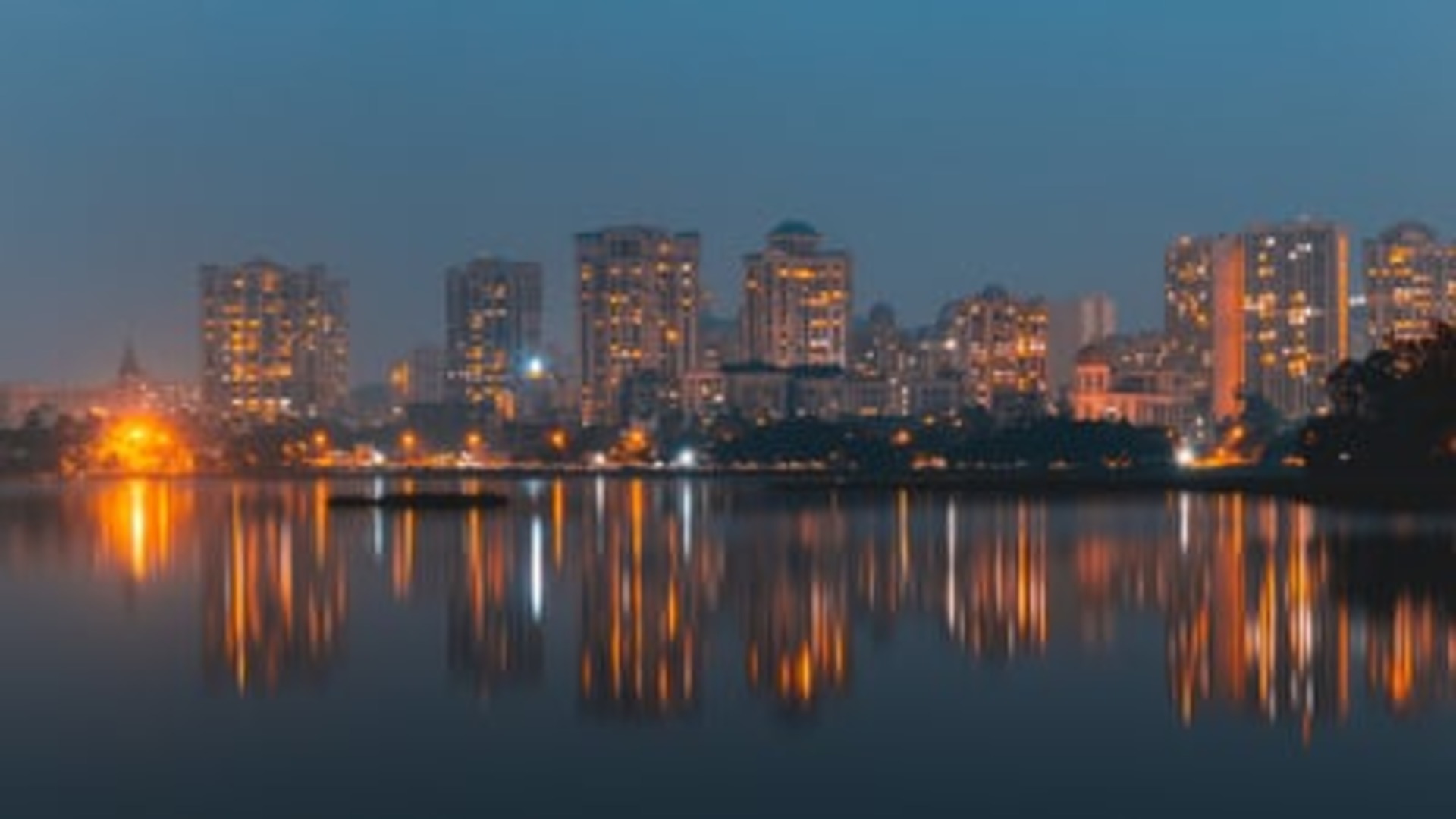 Below mentioned are the list of top 9 convention cities in India:-

Delhi NCR
Delhi's infrastructure attracts various MNCs and international corporate bodies from all over the world. It holds the GDP rank of 13 with a growing economy day-by-day. The capital of India with 1.9 crores holds a one-fifth number of youngsters. It includes famous universities and colleges for diverse fields that are prestigious and better in their own ways. Delhi has many cultural hubs that carry out various youth and cultural experiments and have become the cultural capital of India. It has its unique traditional and platonic culture, which is deeply rooted in the breeding grounds of Delhi. Delhi has many 5-star regional as well as international convention hotels with vivid conference and exhibition centers around which are lavish and elegant in every perspective. Delhi is well connected, internationally and locally, with international flights, buses, Metro, taxis and other major arteries. It has over 5 national highways in the region. According to the IATA data, the Delhi airport alone offers 27% of the total international departing seats from the country.
Mumbai
Mumbai is a constantly developing, evolving and emerging in the world in
the global significance. With a population of 1.84 crores, this city works simultaneously as India's globalized and successfully performing city. In the area of 1.5 billion people, it has the most internationalized economy, the major financial hub, home to various small and large scale businesses with regional and international outreach, and the significant destination for foreign investments. It also has the airport with the most international passengers, the busiest port system, and the two largest national stock exchanges. The city is the center of South Asia's largest cultural industry, which has an enormous Bollywood world buzz and diverse people from the world. Holding the high quality of education in Mumbai has inspired the students from all over the country to study here. For meetings and events in Mumbai, there are many hotel venues, which include international as well as local brands and are nearly a few minutes' drive from the airport.
Bangalore
Bangalore, with a population of 84.3 lakhs, is the third most productive metro area in India. The city is the blend of historical culture with a cosmopolitan outlook. It has invested heavily in developing the infrastructure. There are high-tech and innovative industries of Information Technology, electronics, telecommunication, pharmaceuticals and many more. One can find high-quality amenities and hospitality facilities with the best hotels and convention centers in Bangalore. This city is known as Silicon Valley of India due to its embracing industry of IT and telecommunication. National and Indian institutes are found in Bangalore in almost every discipline. Education in Bangalore has collaborative learning with industries and institutions with creative and practical learnings. There is an extensive network of roads where BMTC offers bus services, and there is Namma Metro, which connects the city. Bangalore has one the busiest airport in India and is internationally connected with the many destinations all over the world.
Hyderabad
Hyderabad is the city of 68.1 lakhs people, embracing technologyfor economic growth. Hyderabad, which is the IT hub of India, is also the home of hardware, e-commerce and pharmaceutical industries, drawing the attention of the global investors on a larger level. Hyderabad holds the IT and start-up culture and exported IT products that brought contribution of INR, which was nearly double of the country's nine per cent growth rate in 2018-19. There are notable projects, which are under construction, connecting with the HITEC city, international airport and many more. There is well-defined connectivity of roads and provides metro, trains, railways and buses. The international airport has non-stop passenger flights scheduled to over 69 destinations in 12 countries. A number of hotels and convention centers in Hyderabad have always been the first choice for the delegates to organize the events and meetings. There are many research and educational institutes that host many prestigious universities and colleges. Hyderabad is the blend of old Islamic and Hindu culture of heavy Mughal history. Street foods and lavish Islamic cuisines are prominently popular in the city.
Ahmedabad
Ahmedabad, the city of small as well as huge industries and businesses, isgaining spotlight for its smart and innovative growth. It is the largest industrial center in Western India after Mumbai. There are service industries, which includes Pharmacy, gems, jewellery and textiles and is also seeing the rise in Information Technology. Ahmadabad is emerging as one of the top cities in India. Many academic and educational institutions, which are nationally reputed, are located in this city. The city has aced in developing infrastructure by introducing well-defined road connectivity, well-crafted public transportation and developed real estates. The city is internally connected with buses, taxis and other major transports. Ahmedabad has various 5-star hotels of international as well as regional brands providing best hospitality services. This city is the home of Hindus, Muslims and Parsis and is culturally significant in its way.
Chennai
Chennai is the fourth largest city in India with almost 70.9 lakhs of population. It is introducing new scales of development in infrastructure with BRTS and other exclusive projects. The city is mainly connected with buses, taxis, auto-rickshaws and many more. There are non-stop flights in 19 countries from the internal airport of Chennai that internationally connects the city. Full-service hotels are available in Chennai with its vicinity and endeavored culture. The economy of Chennai is clamped with various automobile and software services and other business companies. The city shows the land of Tamil Nadu which depicts 'Unity in Diversity'.
Goa
Goa is the tourist paradise for the people with its rustic Goan culturecoupled with French revolutionized habitat, natural scenery and unique beaches. Even after becoming the major spot for tourism in India, Goa has significant industries of food processing, hospitality, IT, mining, and fishing. The infrastructure is growing day-by-day with the international airport and other developments. There are privately operated buses, taxis and auto-rickshaws in Goa. The state has the best choices of hospitality and convention hotels, which provides luxurious convention space coupled with natural habitat. Goa is internationally connected through air by an international airport. Goa will help you taste the blend of Portuguese and Indian culture.
Jaipur
Jaipur, also known as Pink city, holds the population number of 3.1million. This Rajasthani city is the prominent center of education and administration. The economy is emerging with the help of tourism, gemstone cutting, manufacturing of jewellery and luxury textiles. The city is internationally connected through air and is internally connected with buses, metro and other public transport services. There are many lavish palaces and hotels, which are ultimate destinations for the convention and events and also provide modern outreach with traditional taste. One can also find prominent institutions and universities that host many prestigious colleges and firms. The city is largely famous for its rich and elegant Rajasthan culture.
Indore
Indore is the financial capital of Madhya Pradesh. It is the home of Madhya Pradesh's stock exchange and various popular industries. This city is gradually emerging as one of the smart cities in India. Indore also hosts the Global Investors Summit, which attracts vivid global investors from several countries. This city is largely famous for street foods and cuisines. One can find the amalgamation of Maharashtra, Rajasthan and Gujrat culture in Indore. It holds the international airport making it internationally connected to the world by air. The well-crafted Indore BRTS, auto-rickshaws and private taxis ease transportation in the city. Prominent 5-star hotels with notable brands are very well displayed in Indore as a convention center and hotels for conferences and events. The city holds the capability of soon coming up as one of the best choice in meetings legacy.
Hashtags:
#india #world #mice #meetings #conference #events #incentives #exhibition #delhi #mumbai #bangalore #hyderabad #chennai #ahmedabad #goa #jaipur #indore #karnataka #madhyapradesh #business #businesstourism #tourism #telangana #tamilnadu #gujrat #rajasthan #culture #people #indianculture #hotels #luxury #education #technology #economy #connectivity
Published on: July,2021
Image source: Internet