WE, THE SUSTAINABLE FUTURE.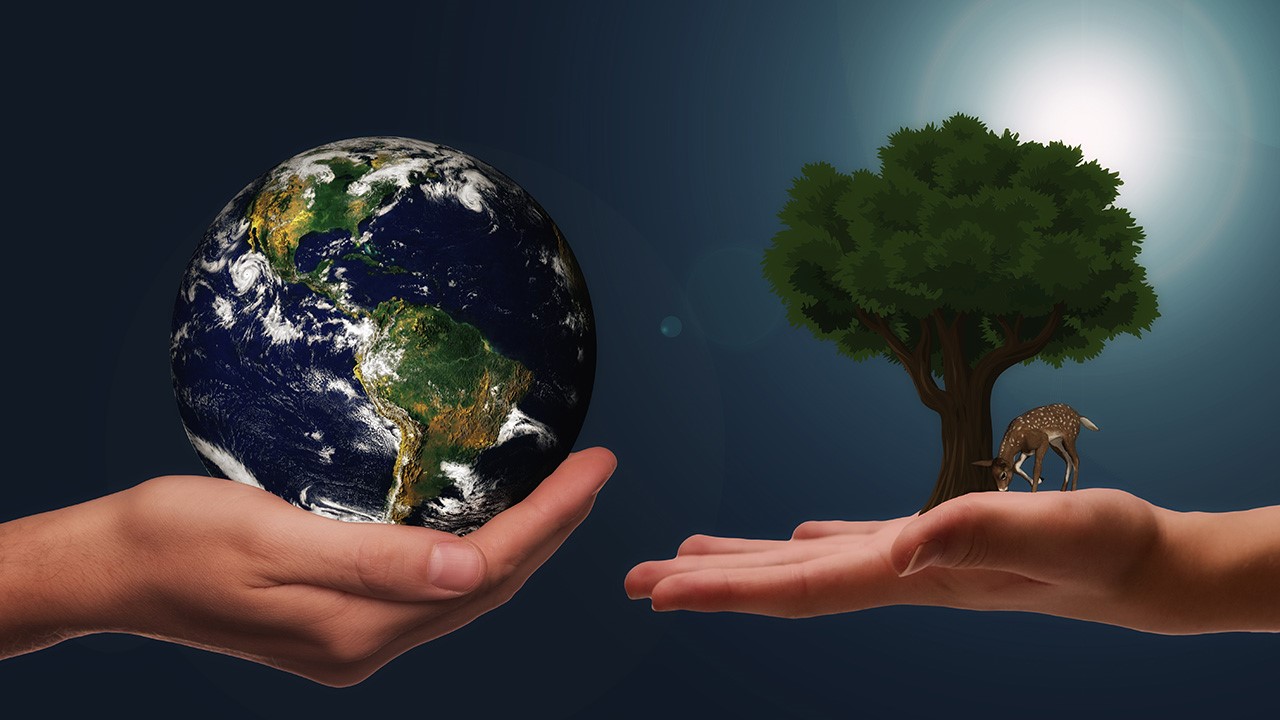 Sustainability plays a significant role in the industries with its action in bringing up a better future. In what aspects can it be achieved? Let's see how sustainability is more than just a specific socio-economic term.
Sustainability, in simple words are to move towards a better and innovative future without causing any disruption around us, in any form. It's quite a challenge to attain this when there is a constant pressure to innovate and grow to meet the increasing demands, seamlessly. The Meeting Industry also needs to consider sustainability as they are moving towards easing the meeting and exhibitions.
The MICE industry, which generates a tonne of waste in every event, is opting for sustainable goals by seriously considering it as a major concern. Most of the business delegates are opting for greener ways to conduct meetings and are considering less polluting travel alternatives to achieve sustainable goals. The convention centres around the world are using different energy-efficient resources to host meetings thus extending their support in preserving nature to a greater extent. These measures acquire the sustainable goals in a lucrative way.
These days, sustainable connections also act as the most important aspect of the meetings industry. The industry we work in is wholly based on stronger and healthier relations between the business networking companies and delegates. The connections that do not cease after exchanging the business cards but evolve beyond to better relationships are considered to be sustainable connections. In the May 2019 blog, Gráinne Ní Ghiollagáin mentioned that the MICE industry depicts the in-person connections. Sustainable connections and sustainable networks can only be achieved when we strive to accept face-to-face connections by surpassing the extent of meetings and small talks.
Both of these facets of sustainability are as important as the global MICE development. The question of achieving sustainability arises when there is a need for conversing less and acting more on the serious issue arising before us. But how we can actually achieve sustainability? The answer is: by attaining sustainability in oneself. The associations in the MICE industry should feel the urge to work on a greener yet stronger future. It should opt for what is right to achieve a sustainable world. The convention centres should focus on greener and eco-friendly hospitality over global ranks and popularity. The sustainability goals for protection of the environment should delve into the mind of every business professional, experienced or amateur, above all the desire for success and profits.
The rapid change and innovation is the radical substance of the
MICE industry
. Consequently, there is need to rebuild and bring revolutionary change by accepting and developing
sustainable goals
in the meetings industry. Opting for sustainability by working towards a better environment, better connections and better individual actions will surely harness the growth of the MICE industry in an innovative way and develop the meetings industry globally.
Published on: July,2020
Image source: Internet