WOMEN DELIVER: DELIVERING FOR THE GOOD CHANGE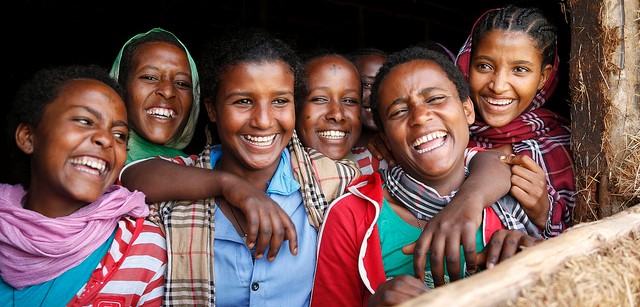 Women have had a history of being deprived of basic rights and freedom that they deserved and even today they are often underestimated in terms of their grit and strength. Numerous case are filed (over 500,000 each year) which involve deaths due to pregnancy complications, childbirth and other derelict health issues. The needs for sexual as well as reproductive health are merely available in various parts of the world which creates an intricate need to take a stand against this callous attitude.

Women deliver is a non-governmental organization which focuses on fighting for the rights of girls and women. It is a leading global advocate for gender equality, health rights as well as the wellbeing of women. Women Deliver was founded by Jill Sheffield in 2007 and is headquartered in New York. It considers maternal health to be the uttermost human right and a necessity for sustainable development.

Women Deliver has always propagated its message through various influential four-day international conferences that helped the activists in taking the step forward, against this solemn issue being faced on global level. The conferences held in every three years have gradually brought a change and fabricated a social platform on a bigger level.

| | | | | | |
| --- | --- | --- | --- | --- | --- |
| Year | Date | Venue | No Of Delegates | Sessions | No of countries |
| 2007 | October | London, England | 2000 | 300 | 115 |
| 2010 | 7-9 June | Washington DC, USA | 3400 | 800 | 146 |
| 2013 | 28-30 May | Kuala Lampur, Malaysia | 4500 | More than 800 | 149 |
| 2016 | 16-19 May | Copenhagen, Denmark | 6000 | - | 169 |
| 2019 | 3-6 June | Vancouver, Canada | More than 6000 | - | More than 169 |
The conferences held every year focused on improving maternal and newborn health, sexual as well as reproductive rights of girls and women. In 2007, the Millennium Development Goals (MDG5) were launched. After that, in 2016 WD conference, Sustainable Development Goals (SDG) were launched and accordance with the global poverty project "IT TAKES TWO".

To host the 2022 Women Deliver conference, Melbourne, capital of Victoria, Australia, has launched its bid in the WD 2019 conference of Vancouver, Canada. The Victorian Minister of Women Gabrielle Williams MP has showcased her presence by celebrating Melbourne's Bid.

"We're proud of our work on gender equality. Our bid for the conference is another step we're taking to help life improve for women and girls, now and in the future. I am proud to support MCB in leading the bid to bring the WD 2022 to Melbourne. Today's bid launch event unites the stronghold of decision makers, influencers, parliamentary representatives, private sector leaders and ministerial representatives from around our country to reinforce our commitment to Women Deliver to support and advance the next wave of women."
-- Gabrielle Williams MP
(Victorian Minister for Women)
The count of the women suffering has gone way far behind but this is far from done. There are more issues rising which are depriving the freedom and dignity of women in various ways. After achieving a phase, there are more to climb, to come at the peak where the gender equality will not be seen as a weakness but the power of the society.

Women Deliver are waiting for such success where a women can dive freely enjoying her sexuality, birth and the health. The WD2022, too, is seen to become more influential and awaited for the empowerment of girls and women. DTORR has their wishes with the upcoming conference of Women Deliver to become more successful and to rise one step forward towards the change. "Invest in women, it pays".

Published on: May,2019
Image source: Internet